Business for Sale
Maine – Organic Worm Farm looking to sell a successful Organic Worm Castings Business to the right person or group.
Reason for Sale: We are entering our 11th year and wish to Retire. There is great demand for Organic Worm Castings, and we believe a younger group of Entrepreneurs could take this Business to the next level.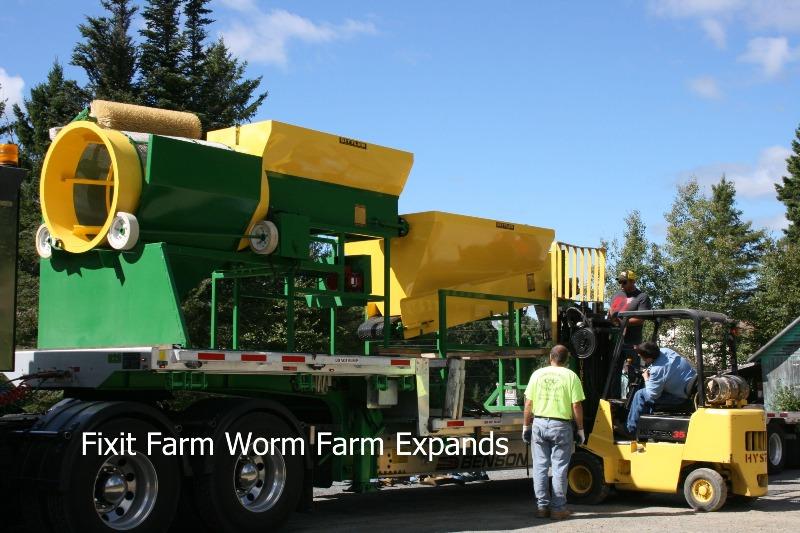 We have 10+ years of knowledge.
We have created a step-by-step Manual with accompanying photos.
We expanded and purchased new equipment in 2016.
We currently enjoy a loyal Customer base, selling in 18 stores throughout Maine.
Our process of Feeding/Caring for the Worms & Harvesting the Worm Castings is approved Organic and Trademarked.
Our product is called Fixit Soil – Worm Castings "Poo". This product is registered as a Fertilizer with the State of Maine Department of Agriculture.
With the sale of this Worm/Fertilizer Business, we will offer training, to be discussed later.
Our data collection process tracks information, so you can easily project inventory of Worm Castings, Worms as Bait or Worms for Indoor Living Soils, as well as the Worm Bed Tailings sold as a Soil Amendment. Three potential income streams.
This current Business model grosses $85,000. per year from the Worm Castings sales, with great expansion potential due to the high demand for Organic Worm Castings from the Vegetable, Hemp, and Cannabis Industries. The two owners work a combined total of about 30 hours per week, which includes office work, sales, deliveries, harvesting and quality control. We also hire one part-time person on Harvest days, which equals about 475 hrs. per year.
Thank you for taking the time to look over this sale information. It offers most of the information you will need to decide if this Business Venture is for you. We will entertain serious offers and will not be sharing of our secret/trademarked business manual until we have a signed final sale.
Sale Price for Worm/Fertilizer Business is $98,000.00.
Contact Leslie at 207-864-2971 OR email us at: fixitfarminmaine@gmail.com.
List of Equipment
The List of Items that come with the Sale of this Business :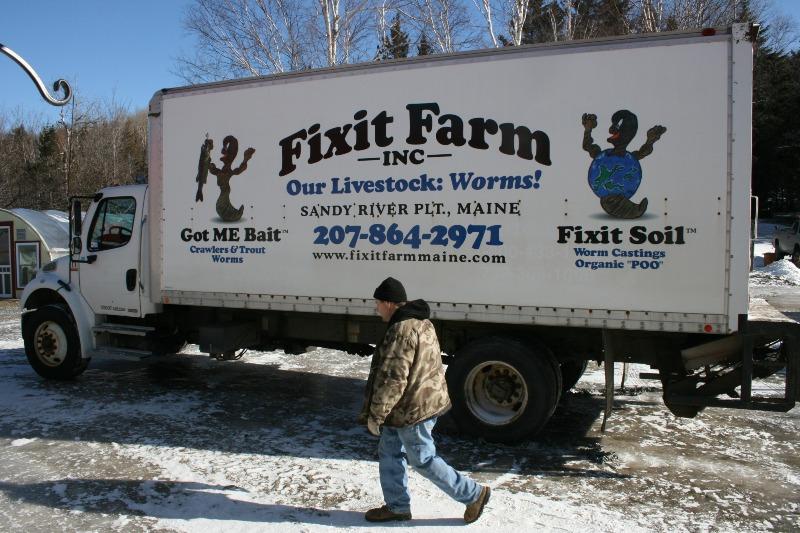 1 - Our step-by-step manual on how to care for the worms and harvest the worm castings, as well as the items needed to do so successfully, photos included in manual.
800 - (approximately) Ventilated Production Worm Pails.
1 - Commercial Machine 5 HP, 220 V, 365 pounds, to aerate worm bedding (2014 new).
100 - (approximately) Bulk Worm Castings Bags, used to sell as Ton Sacks.
Clear stretch wrap for wrapping pallets to deliver to stores.
2 - Worm Shifter Screener/Harvestor (1 used and 1 brand new ).
1 - 16-foot soil conveyor (created to work with our system in 2019).
1 - 20-foot portable soil conveyor (2016 new).
1 – 9-foot long, adjustable height soil conveyor (created to work with our system in 2018).
Worms and Breeders (all within our system).
1 – Soil mixer machine, 1 cubic yard, 5HP, standard 220V (2016 new).
1 – Water volume meter system
1 – Trommel Screener 40 feet x 48 feet, standard 220V electric service (2016 new).
1 – Volume Bagging Machine with Hopper and check scale and sealer, standard 220V electrical service (2016 new).
1 – 2009 Freightliner Delivery Box Truck, with lift tailgate, rated for 33,000GVW (well maintained)
1 – Mineral Mill (small floor model) (new in 2018).
20 – Drum Dollies
5 – 55 Gallon Plastic Drums – cut in half with lifting hardware on the sides.
13 – 55 Gallon Plastic Drums – full size with lifting hardware on the sides.
25 – 5 Gallon Plastic pails with handles
1 – Modified Motorcycle lift, with winch and height adjusting foot pedal, used to hold bins of soil at harvesting work area.
1 – Scale – Overhead scale with lift, 1,000-pound capacity. 1 - Floor Scale, capacity is 400 pounds.
1 – Table Top Scale, capacity 15 pounds. 3 - Pallet Jacks.
12 – Grey totes, and storage totes.
1 – Incubator to hatch worms in.
50 – Plywood sheets cut in half, to stack Production pails.
2 – Wooden Soil Shuttles – (created to work with Our System, one in 2018 and one in 2021).
1 – Rolling Horizontal Soil Drum (on heavy casters), to use on Harvest Day and it holds about 75 gallons of material.
1 – Electric, plastic drum cement mixer, capacity 3.5 cubic feet.
Various shovels, scoops, tools, bowls, floor pedestal fans, wooden steps, and dollies, brush to clean screeners, measuring containers, brooms, etc.
Items you will need to obtain on your own per our Business Model.
If you expand you will need more space.
Equipment able to lift 2,000 pounds, with interchangeable forks and/or bucket on front (Tractor or Bucket Loader).
Buildings work area of 1,200 square feet, able to maintain 70-75 degrees year-round, with a timed fresh air exchange system. This building is used to raise and care for Worms, incubate baby worms, and harvest Worm Castings.
Building warehouse area of 1,600 square feet, able to maintain 40 degrees, used for inventory bagging and storage, until time to deliver to Customer. Or the above working space can be combined into one larger building.
Indoor Soil storage bin (per our current business model needs to be 8 ft. x 8 ft. x 16 ft.), stores screened loam for use in winter months and stored in building work area. This soil bin is within the 1,200 sq. ft. building.
Outside Soil Storage bins, to keep inventory on hand.
Overhead trolley/hoist rail system, installed in your work area. Wooden Pallets picked up free from stores.
Capital to invest in the bulk minerals, soils that will be used in our secret/trademarked feeding formula.
Air Compressor(s) recommend 100psi minimum, with 6-gallon tank minimum. One to accompany the Bagging Machine and one to use with the Soil Mixer Machine. Used to blow guns at both machines, and additional power.
Contact Leslie at 207-864-2971 OR email us at: fixitfarminmaine@gmail.com.